Damon Industry has Made Inroad into the European market and Improved its Products and Services of the Full Range
[March 13-15, 2018, Stuttgart, Germany], Damon Industrial showcased a series of conveyor rollers and belt conveyor pulley at LogiMAT 2018. This is the most influential industrial exhibition in the European logistics industry where many globally renowned logistics equipment manufacturers and integrators gather annually. Damon Industrial aims to enter into the European market and strives for a better understanding of the European customers needs by constantly improving the products and services.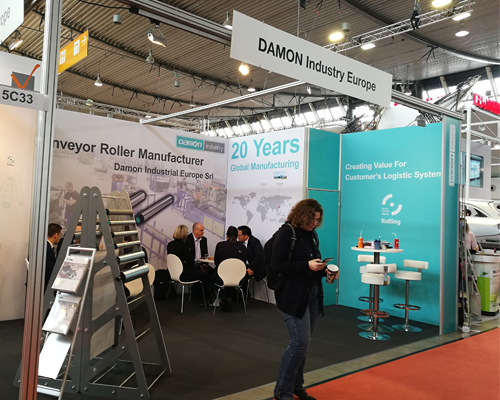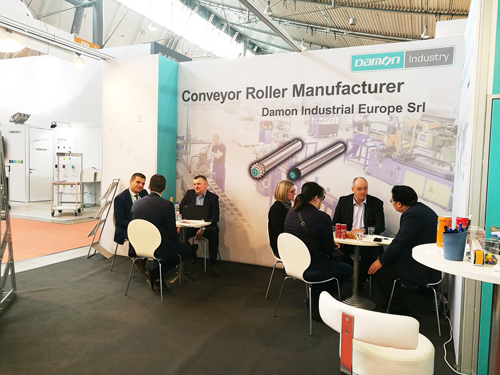 In order to provide to the European customers with localized production, manufacturing and services, Damon Industrial established a production base in Romania, Europe, at the end of 2016. Although at the beginning of its establishment, Damon Industrial portfolio wasn't as diversified as Damon China, the Romanian team constantly made efforts in maintaining its competitiveness and overcoming obstacles that occurred, with the sustained support of Damon China. Some of such obstacles that are worth to mention are:
1. Some of the products from Damon portfolio could only be produced in China headquarters, which generated a long product delivery period.
2. Using a general version of the catalogue, customers weren't able to distinguish which products could be provided in the European market leading to a constant need for confirmation for each order.
3. Using only one English website, the local European websites response is very slow, thus being unable to provide a complete selection of services for customers.
In a world of increasingly global competition, a company's competitiveness depends on the capacity of its industry to continuously innovate and upgrade.
This is the main tool that helps in gaining advantages against the world's best competitors. Damon Industrial sources the pressure and the challenges and invests them in gaining a strong position on the European market.
To provide European customers with better services, Damon Industrial has steadily made a series of efforts:
Damon Industrial standard products were successfully integrated into production of European factory, providing European customers with localized products and services.
After more than one year of independent production, advanced input from China headquarters of equipment, technology, production training as well as the support and guidance for sales and management personnel, our European company has improved its production capacity, equipment optimization and quality stability. Our product range has extended greatly, Damon Industrial being able to successfully transfer standard products to Europe.
Nowadays, Damon Industrial Europe already has a relatively complete independent production capacity, not only by accelerating product delivery into the European market, but also by providing European customers with quality-assured roller products.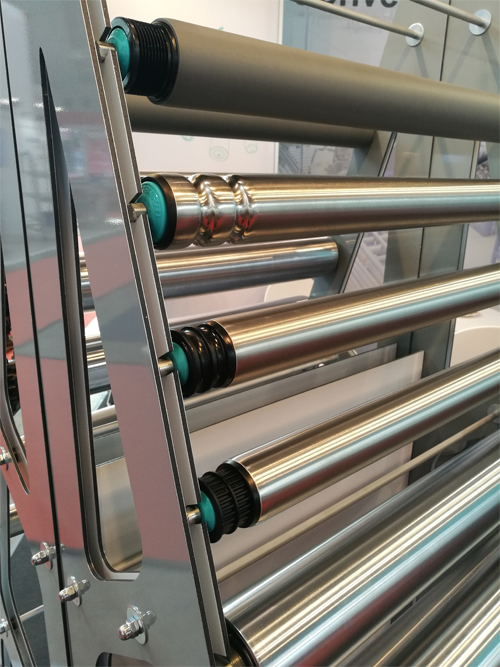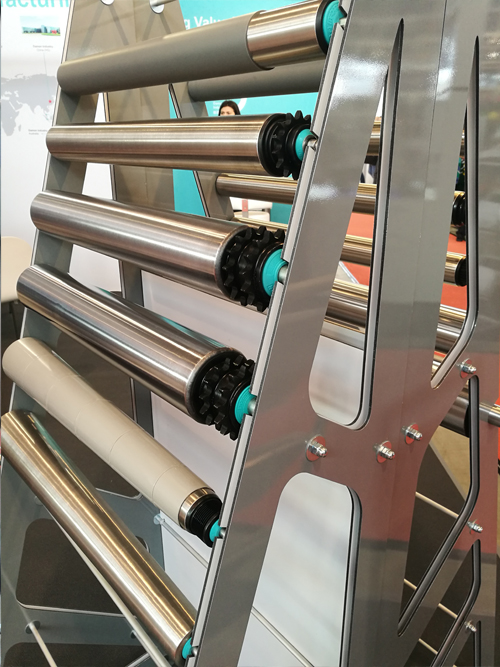 Damon Industrial Europe catalogue release provides European customers with better selection tools
Damon Industrial has carefully selected the product series currently available in the European market, and released a catalogue focused on these type of products. The range of product and specifications in this new edition of the catalogue are all available in the European market, making it easier for customers to select the desired products more easily and quickly.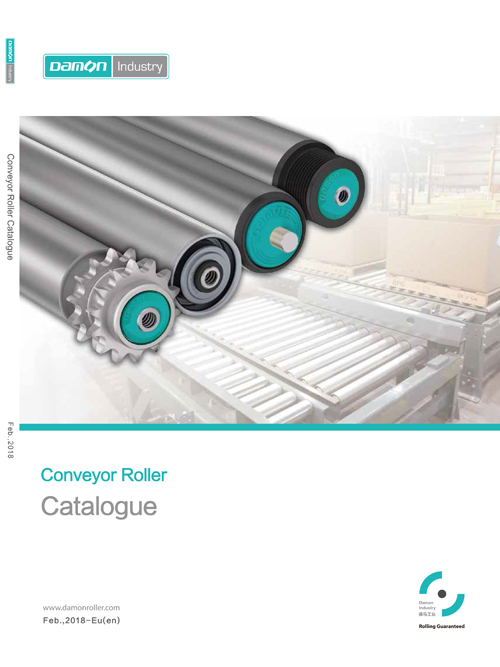 Damon Industrial Europe website has been launched to provide faster online services for European customers
Damon Industrial Europe website was officially launched in February 2018. The website not only enables European customers to have a faster and better user experience, but also provides European customers with information on specific product parameters, from product model recommendations to product specifications. Now our European customers can download product drawings and catalogue to help them find the most suitable roller product.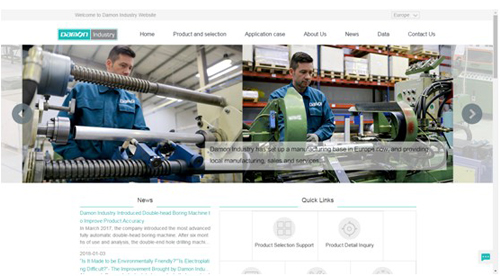 Today, Damon Industrial has spread throughout the world, servicing customers in Europe, Australia, the United States, Japan, Singapore, Malaysia, and Indonesia. Overseas, we have 2 direct subsidiaries, 3 partners and 10 distribution service companies. Our purpose is to constantly improve the quality of our products and services.