A new meaning for "MON", "DA" to complete - Damon Industrial's First Half Year Customer Satisfaction Report 2022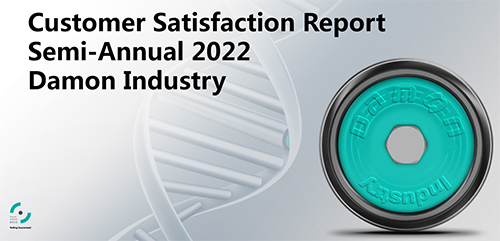 July has arrived, the sun is hot and bright, dispersing the epidemic, but also raising hope. In this hot summer, in order to understand the needs of our customers and improve the quality of our services, we conducted a semi-annual satisfaction survey for our customers.
First of all, thank you very much to our customers who helped us complete this questionnaire despite their busy schedules. With our customers' great support, we have received feedback from more than 90 customers for this survey and got satisfactory scores. Now we will share the survey results with you.
Looking back at the first half of the year, we are grateful for your long-term trust and love for Damon Industrial, which has improved our "on-time delivery rate", "online service" and "product solutions". However, we still need to improve and enhance our pre-sales and after-sales service, product quality and stability, small quantity and variety of packaging, logistics, and distribution.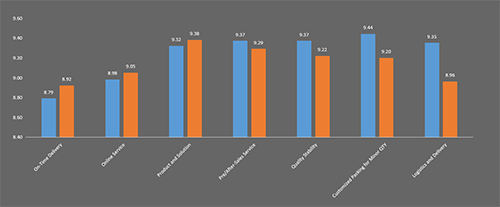 Therefore, after a special staff meeting, all departments of Damon Industrial identified six major rectification items for the second half of 2022: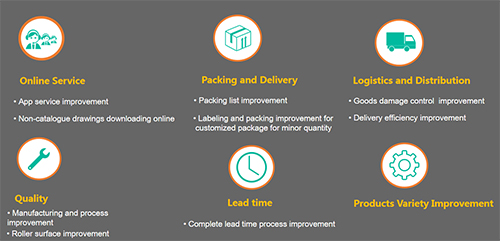 We are honored by your recognition of our work and appreciate your valuable comments and suggestions. We will regularly report our improvement progress and invite you to supervise us. If you have any questions and suggestions, please feel free to contact us, we will listen carefully, grow together, and solve the problem together. Customer satisfaction is our greatest honor.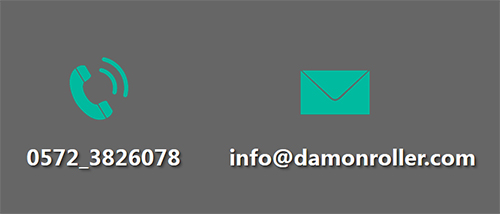 Time is passing by very quickly. Hand in hand, we also have to be grateful for your sincerity and perseverance along the way. This way the growth of Damon Industrial can be so smooth and stable.