Logistics Conveyor Roller, mainly compiled by Damon Industry, is officially approved as "Made in Zhejiang" standard.
[March 28, 2019, Huzhou City, Zhejiang Province] Logistics Conveyor Roller standard, chiefly drafted by Zhejiang Damon Industry Equipment Co., Ltd., is approved by Zhejiang Brand Construction Association to become "Made in Zhejiang" standard (No. T/ZZB 1011-2019) and come into effect formally since March 31.
The "Made in Zhejiang" brand is a regional brand image representing the advanced level of Zhejiang manufacturing industry, with high quality and high level as the target location. The "Made in Zhejiang" standard is higher than the national and industry standards. Therefore, participating and leading the formulation and revision of "Made in Zhejiang" standard is not only a higher requirement for the enterprise itself, but also a responsibility for improving the quality of industry.
Damon Industrial Standard Development Workgroup has been actively involved in this job since the project approval in February 2018. Determined by "Made in Zhejiang" standard, the technical indicators, parameters and performance requirements are based on the reference of the technical performance of similar products in the developed countries outside. The main technical indicators have reached the international advanced level and the domestic leading level, taking into account the operability within the industry at the same time.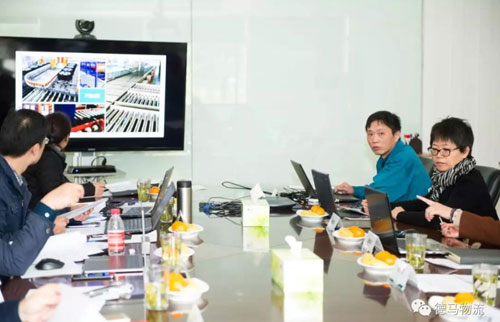 As a well-known logistics parts supplier in China, Damon Industry has been devoted to producing roller products for 10 years, which has the honor to lead the standard establishment, finally being approved as "Made in Zhejiang". The issuance of this standard will play an importantly leading role in the standardization of the roller and promote the quality of China's logistics transportation equipment.