Turning conveyors are the most commonly used in changing direction of the conveying line. As compared to the transplanter and the rotary table, it has a simple structure, good reliability and high efficiency. The principle is that a tapered roller gives the inner and outer sides of the conveying goods different linear speeds, so the roller becomes the core component of the whole process.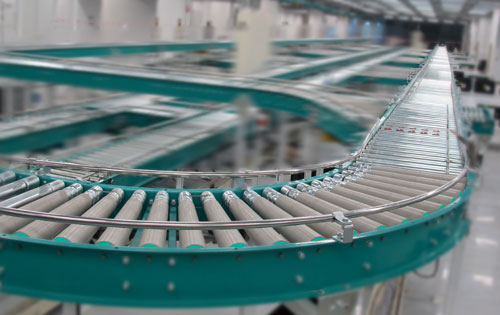 Based on the differences given by the cone's material and the roller structure, most common turning rollers are divided into steel cone rollers and plastic cone rollers. The former has occupied an important position in the turning rollers field for a long time in the past. Thanks to an almost full-steel roller structure, the steel cone roller has strong durability, strong bearing capacity, a customizable conical degree and it can resist to high and low temperatures.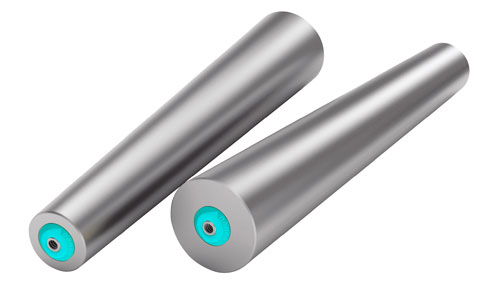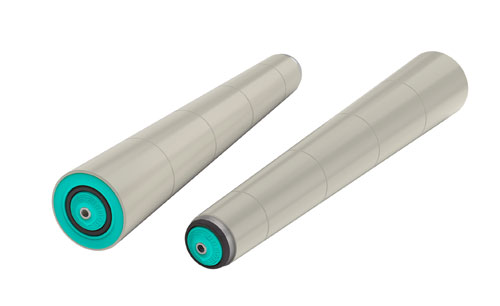 As entering the 21st century, the large-scale logistics distribution centers, the automated production lines and the three-dimensional warehouses have put forward new requirements for turning rollers: rapid delivery, a lightweight roller, universal use.
In that context, Damon Industry developed and improved the plastic cone roller, as to be able to satisfy customers' needs:
Rapid delivery
Taking the gravity conveyor and the driving roller as models, the modular design of the cylinder and the cone plastic coating reduced Damon Industry plastic cone roller's production cycle by more than a half (as compared to the steel cone roller's).
A lightweight roller
One of the main characteristics of the polypropylene cone is its low net weight, which means that the roller is strong enough to support the weight of most types of goods, while its own weight was considerably reduced. In this way, the work of field installation personnel was greatly reduced and the installation time was shortened.
Universal use
In driving mode, it fits the multi-wedge belt, the O-belt/O-pulley and the stainless steel roller. Thus, it contributed to the standardization of the project, while keeping good aesthetics.
Low noise and shock absorption
It runs very quietly and the conical components are shock absorbers. It is very suitable for projects with noise requirements.
Due to its excellent comprehensive performance, the plastic cone roller became Damon Industry's Supreme in the category of turning rollers. By the end of 2018, a total of 400,000 series of plastic cone rollers were running in hundreds of logistics projects around China and even around the world.
Of course that customers should choose the most suitable rollers in accordance with their needs and their conveyors. If you encounter any issues in the process, please feel free to contact us. To provide customers with high quality, suitable rollers is Damon Industry's mission, from the beginning to the end!